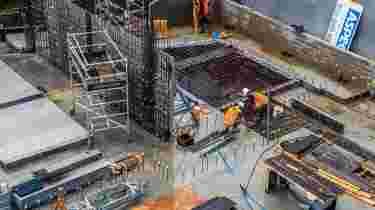 Established in 1997, Conset is one of New Zealand's leading concrete construction companies. This means we have the in-house expertise, knowledge and experience to take on any build, big or small, including challenging and technical jobs.
With a reputation for completing on time and on budget, you can rest assured Conset has the manpower, and all the equipment, to get the job done to specification. From smaller power floats to laser screeds that can complete floor slabs of up to approximately 5,000 square metres per day, we have the capabilities and resources to undertake any size project.
What's more, we strictly adhere to safety standards with every staff member Site Safe registered and first aid trained.